Any member who is currently in any story line, may attend, even if their story has made them leave Tronicia. Invitations went out to all nearby lands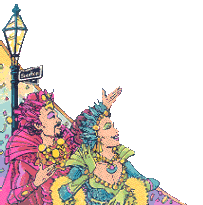 | | |
| --- | --- |
| When: | February 27, 2002 |
| Until: | March 6 , 2002 |
| Where: | Windrider Castle |
| Admission: | DDKers only please |
Please Role Play as if you would be at a real party. There should be food, music, drinking, dancing! And maybe a few people wondering around the castle looking for secret passages.
Read Terra's Helpful hints to RPing at the ball and making a costume.

Dress Code: Everyone must get into the spirit of the ball and wear a costume. A -new- Yahoo ID must be created to play, this is your costume. To create a new ID click here
Ball colors this year are Yellow Purple and Green.